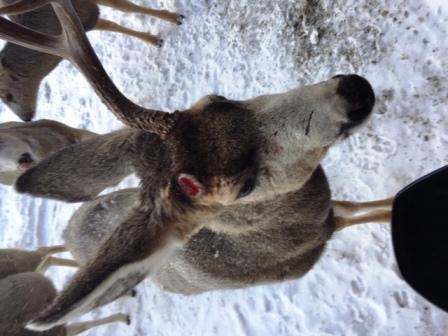 Deer Dropped Two!
By Mike Johnson

Deer adventures coming fast this morning! While watching the one-antlered buck from yesterday, from my office, I spotted an antler on the ground. I go out & am greeted by my favorite, friendliest buck who has one antler!

So I grab the camera & he walks out to the barn with me like a friendly dog. I snap the picture here & start spreading the hay for breakfast.

The wind gusts, a few deer spook & one runs by me with NO antlers & a fresh red hole. I think, who the heck is that? I look back toward the barn & there's a 10-second-fresh antler on the ground. Same deer dropped his remaining antler! Basically right at my feet.

Good deer. Good deer.

Meanwhile, the one-antlered deer from yesterday is holding onto his like grim death. Suddenly, in my antler experience abundance, watching him is less important.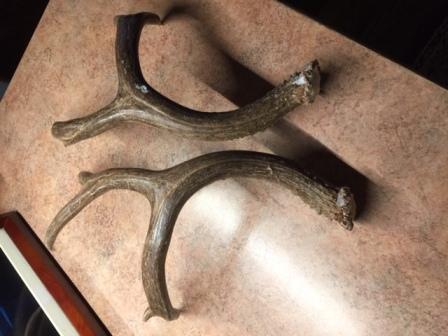 ###
Back to Mike's Warm, Wealthy Wisdoms
Back to Mike's Website, WorldsBestWriter.com