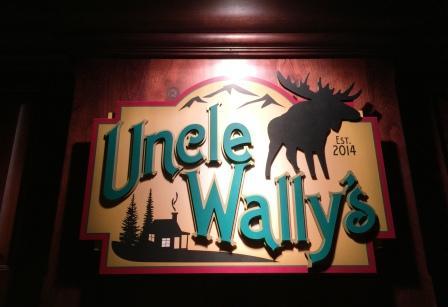 Uncle Wally's
By Mike Johnson

Every moment, of every day, we're launching ripples, unaware of who is watching, who is impacted.

Uncle Wally married my dad's sister & instantly became the life of the party. In the 1960's he built a basement bar to house his fun & clowning around. His twin boys (Ron & Don) were 8 years older, jokesters-in-training, which put them at the top of our cousin hierarchy.

My first visit to their home was magic. It was a gathering of dad's sisters, which meant a gathering of a dozen cousins. I was 10.

The lights & activity, the ping-pong & pool, the music & dancing, the food & laughter imprinted on me forever. I vowed to create my own basement bar.

Over the years I made a couple lackluster attempts to cobble together a facsimile. But I never had the resources to build what I imagined.

Until 2014. We hired professionals to do the job right from the ground up. Delighted with the results, the finished product deserved a logo & a name.

"Uncle Wally's" was the obvious choice.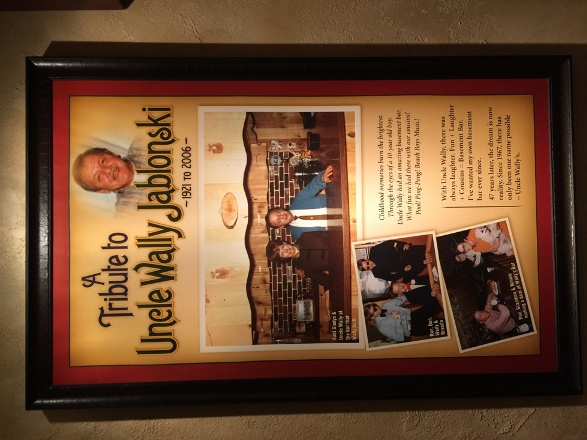 Wally died in 2006, long before our results. In 2014, I sent a warm note with photos of the bar to his wife & twin boys. They were amazed their dad had such an impact on me.
I recently visited one of those boys, getting a tour of his man cave. Framed in a prominent spot, was a composite of those photos I'd sent. Ron had added MY tribute to his dad, to HIS tribute to his dad.
We both felt his father in the room. We both had built rooms to honor his influence. We both realized we'd just experienced another magic imprint.
Ron's mom has since passed but his twin brother still lives. That means there's still a future magic visit to anticipate arriving here.
Over the past eight years, we've entertained dozens of people, including many nieces & nephews -- and their children -- right here in my basement bar.
I see their eyes register the magic. I see the imprint form. I know what they're thinking.
Perhaps one day, they'll enjoy their own basement bar too.
Fifty-five years later, Uncle Wally's ripples are still spreading across the lake of life.
###
Back to Mike's Warm, Wealthy Wisdoms
Back to Mike's Website, WorldsBestWriter.com