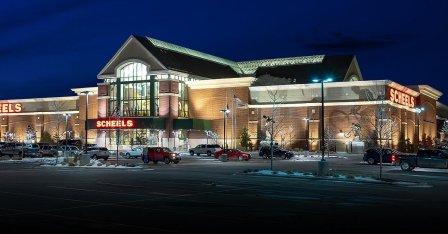 Scheels Elevates Fun & Pizazz
By Mike Johnson

You don't need a Ferris Wheel to sell sporting goods.
But it sure adds fun and pizzazz.
Scheels is an employee-owned, 33-store, premium chain of sporting goods stores. They're enormous in size, have every possible product and sell it with flair.

I was first amazed by one in Sioux Falls, South Dakota. Then they built one in Billings, Montana, 120 miles from my house. I hear they're so successful that they pay cash generated from operations to build and stock their stores.

But back to fun and pizzazz. You enter the store through an enormous, glass archway filled with exotic, living fish. The archway is a gigantic, 16,000 gallon aquarium. Now that your jaw has already dropped, you're ready to face the indoor Ferris Wheel.

Yes, a full-size Ferris Wheel! Right in the center of the store.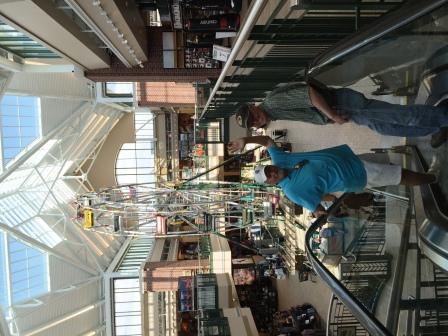 They charge a token $1 per ride. It's the fast way to gain a spectacular overview of the two floors and 220,000 square feet of goods and displays. One ride and you understand the entire layout, knowing where you'll go next.
Then the rest of the store is sprinkled with fun surprises.
A massive taxidermy display of big and small game animals. Statues of US Presidents scattered throughout. A cafe. Shooting gallery. Bowling alley. Putting green. Hunt-themed video games. Roasted nut concession.
Scheels is an activity and an event. And by the way, they sell sporting goods too.
Guess where I go first when I travel to Billings?
Add fun and pizzazz and you become peoples' first choice.
In anything.
###
Back to Mike's Warm, Wealthy Wisdoms
Back to Mike's Website, WorldsBestWriter.com