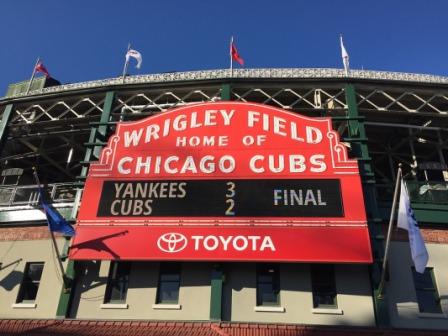 Tinker to Evers to Chance
Free use photo from Pixabay
By Mike Johnson
As a kid, when my mental hardrive still had vast amounts of unused capacity, I memorized hundreds of bytes of baseball trivia.
Baseball fans worshipped statistics so you had to learn the common liturgy to participate.
It was my first indication that self-education is effortless as compared to public school education.
Everything is easier with the want-to.
Of course we started with Babe Ruth, arguably the greatest player ever. This led to Lou Gehrig, Joe DiMaggio and those damn New York Yankees. Especially the 1927 version. Later in life, we learned to hate the Yankees, if for no other reason than they hogged all the best statistics in everything.
Then we learned the most famous double play combination in baseball history was (Joe) Tinker to (Johnny) Evers to (Frank) Chance. The Chicago Cubs trio played shortstop, second base and first base together from 1902 -1912. Nothing kills a rally like a double play. After the trio turned yet another double play to squelch the New York Giants, someone published an 8-line poem in the New York Evening Mail that memorialized the legends.
Fifty years later, we still knew those names and used them when we turned double plays ourselves.
Then we hyper-followed our home team, knowing everything about everything about every player and coach, reducing that info to three-digit statistics. If announcer Herb Carneal had ever called in sick, any serious Twins fan couldíve stepped into the booth seamlessly.
When I hatched the dream to become a writer in sixth grade, it was going to be a sports writer.
I still remember attending a game when the Twins lost to the Washington Senators. Reading about it the next day, out popped the best line Iíd ever read in a sports article.
ďThe Twins fell behind 2-0 faster than you could say Frank Howard.Ē
I could do that, I thought.
Life moves on. Desires change. Opportunities materialize. No one plans their life at age 12 and follows it on a direct line. We test, we experiment, we tinker. Results nudge us in zig-zag fashion all over the map. Eventually, we combine several interests into one big thing that gets the bulk of our attention and effort.
If blessed, that thing provides the double play of income AND enjoyment. But even then, weíre still looking for the next better thing.
And thatís healthy. Thatís stretching. Thatís life.
After decades of turning the writing double play of income and enjoyment, Iím now certain the best life advice could be captured in an 8-line poem. I donít have to write the first 7 lines because I know the most important last line.
Tinker - Forever - & Chance.
###
More:
###
Back to Mike's Warm, Wealthy Wisdoms
Back to Mike's Website, WorldsBestWriter.com